The proof is in the pudding, right? Have a look for yourself at our proven technology.
MOST POPULAR TESTING VIDEOS:
The most important compilation videos from our two products: the
Sharkbanz 2
(wearable) and the
Zeppelin
(fishing).
Baited Leg Testing Compilation
(Sharkbanz Wearable)
A short and sweet highlight reel featuring clear cut examples of our acclaimed Sharkbanz wearable product deterring predatory shark species including Bull Sharks and Bronze Whalers (Australia).
2021 Australia Government Study Proving Effectiveness of Sharkbanz Deterrent Tech
In conjunction with Recfishwest, the Government of Western Australia's Department of Primary Industries and Regional Development (DPIRD) conducted a year-long series of tests on shark deterrent products to "mitigate shark depredation in line fishing across Western Australian fishing sectors." The results proved via an independent 3rd-party series of tests, the effectiveness of Sharkbanz' shark deterrent technology.

Key Conclusion: "The proportion of fish depredated by sharks is much lower (65%) when using a [shark] deterrent ... Depredation devices effective in reducing depredation rates."
Sharkbanz Test Results Highlights #2
Watch as our wearable Sharkbanz product deters Bull Sharks, Hammerheads, Blacktips, Lemon Sharks, and Reef sharks in this ultimate compilation.

For more in-depth Sharkbanz (wearable) testing highlights, watch our 2017 Discovery Bull Shark Study below.
Sharkbanz Fishing Testing Highlights
Best of Category ICAST 2021, the Zeppelin is the world's first shark deterrent tackle - proven to enable fishermen to land more fish. Watch this short video highlighting its benefits, uses, and testimonials from some famous captains who have used the Zeppelin with great success.
SHARKBANZ FISHING CAPTAIN'S SERIES:
Highlights from some of the time we've spent with legendary captains testing our shark deterrent tackle product, the Zeppelin (ICAST Best of Category, 2021).
Capt. Billy Delph (Dry Tortugas, FL)
Billy Delph is 2nd generation in a family of fishing legends in the Florida Keys and known worldwide. Dropping to 250 feet, our line cameras captured crystal clear footage of The Zeppelin deterring multiple sharks as they came up on Red Snapper being reeled in.

In Billy's own words, "At first I was a huge skeptic, but after a lot of testing I figured out how to implement the Zeppelin most effectively, and I can honestly say it works very well in most sharky conditions. Definitely a must have in your saltwater arsenal."
Capt. Chris Mendola (FL Keys)
Dropping to 250 feet, our line cameras captured crystal clear footage of The Zeppelin deterring multiple sharks as they came up on Mangrove Snapper being reeled in at the infamously sharky Wilkes-Barre off Key West.

In Chris' own words, "I was a little skeptical, just like anyone might be, but once you do see that it does work, it's a great feeling that we could land fish off these wrecks and reefs that we wouldn't be able to land. It could be a fish or two that makes a charter, and I think with this device, we can make that possible."
SHARKBANZ 2 BULL SHARK RESEARCH STUDY - DISCOVERY
On the dates of November 15-17, 2017, The
Sharkbanz Team, in association with Discovery Canada and Sharkdefense Technologies, LLC., conducted a comparative study with Sharkbanz products on wild bull sharks in Bimini, Bahamas.
Independent 3rd-Party Analysis Proves Effectiveness on Bull Sharks
The results from this Sharkbanz product research endeavor were quantified and verified by an independent third-party analysis group at the prestigious School of Coastal Environment Department of Marine Science at Coastal Carolina University. Bull Sharks were found to be 85% more likely to display avoidance behavior when baited dummies were wearing Sharkbanz than without. Read more on this Research
here
.
Diver deeper into our latest Bull Shark Research with our fuller version of our testing, trials and experiment highlights.

OUR TECHNOLOGY IN-ACTION VIDEO SERIES
Filmed over the years and across the world matching the technology up against various shark species.
Episode 4: Australia Feeding Frenzy Demo (2020) - Bronze Whalers
Our team traveled to West Oz for a new project and decided to bring Bernie, just in case. After getting swarmed by sharks when fishing, we fitted him with Sharkbanz and set him out on the board to see if he could repel up to 15 sharks in a feeding frenzy, including Bronze Whalers.

For two hours, no sharks attacked the dummy while wearing Sharkbanz. When the Sharkbanz was removed, he was attacked in 3 minutes.
Sharkbanz Repels Great Hammerhead
While conducting some Bull Shark testing in the Bahamas this year, we unexpectedly encountered a Great Hammerhead only a few feet from shore - a rare occurrence! He was attracted to the bait in our dummy's (Bernie) leg meant for the Bulls and came in for an evening snack. Luckily for Bernie, he was wearing his Sharkbanz and the shark reacted noticeably with a distinct avoidance reaction (twice) before swimming off to find a meal elsewhere.
Episode 3: Sharkbanz repels Bull Sharks
The Bull Shark is widely considered the most dangerous shark to humans because of its aggressive nature and nearshore habitat. The magnetic technology inside Sharkbanz was first successfully tested on Bull Sharks several years ago, and this demonstration shows how effective they can be in a baited scenario.
Episode 2: Sharkbanz: The Bernie [Dummy] Test
Most shark attacks occur in murky, shallow waters off the coast where there are a high number of swimmers and sharks sharing the same space. These unprovoked "hit and run" attacks are the most common type of shark bite, and Sharkbanz are an excellent defense against them. Using our test dummy, Bernie, we wanted to put our technology to the test in a simulated surf scenario. Even with bait in Bernie's leg, there were never any bites while using Sharkbanz. Without Sharkbanz, there were multiple bites.
Episode 1: Sharkbanz: Shark Defense Personal Test
Our first filmed testing and open-water demonstration. Along with our scientific partners at Shark Defense, our team put on our Sharkbanz and jumped in with the sharks to show the technology truly "in-action". Although we wanted to show people just how much we believed in the effectiveness of the product, we do not recommend or encourage anyone to attempt demonstrations like this with Sharkbanz and wild sharks.
Modom Shark Leash In-Action - Highlights
A compilation of our testing sessions with the Modom Shark Leash (featuring Sharkbanz Technology) against Bull Sharks in addition to various other shark species such as Blacktip and Caribbean Reef Sharks. Over three days testing the Modom Shark Leash on wild sharks, all with the use of bait, we never recorded a bite reaction. When the Shark Leash was removed, bites occurred within minutes.

A collection of our news and media features
The latest and greatest from the Sharkbanz Team with press spotlights on the product & brand.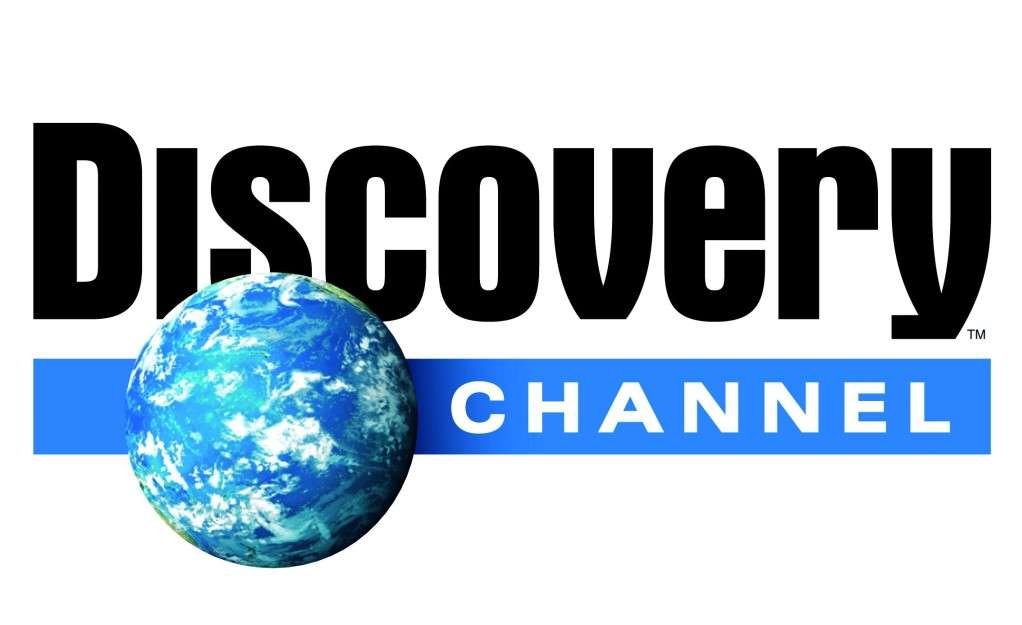 Watch as Co-Founder Nathan Garrison and the rest of the team successfully test our Sharkbanz Technology and our Shark Leash on as many as six (6) Bull Sharks (at one time!) in the Bahamas. Filmed for Discovery Channel's 'Daily Planet' series. Aired March 28, 2018.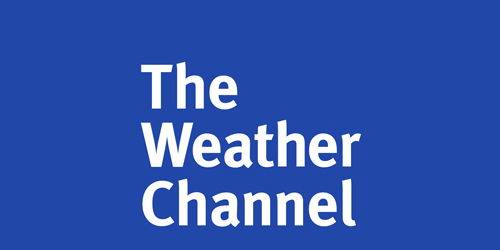 "You've heard of insect repellant -- but shark repellant?! We talk with
SHARKBANZ
about their innovative device."

Nightly Business Report's "Bright Ideas" segment, featuring interview footage with one of our best childhood friends, a shark attack victim and inspiration for creating Sharkbanz.

The Henry Ford's Innovation Nation with Mo Rocca (CBS NEWS) explored the science behind Sharkbanz with senior marine biologist, Dr. Patrick Rice.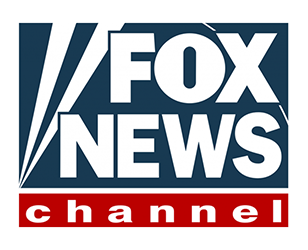 Sharkbanz Co-Founders and father and son, David and Nathan Garrison appear on Fox News' 'America's Newsroom' to discuss what they have created with anchor Bill Hemmer.
Surf, Blake Lively, Men in Grey Suits and Sharkbanz. Click image to read the article.
ADDITIONAL NEWS SEGMENTS:
Oldies but goodies. Our first media interviews.

Shop Sharkbanz Technology