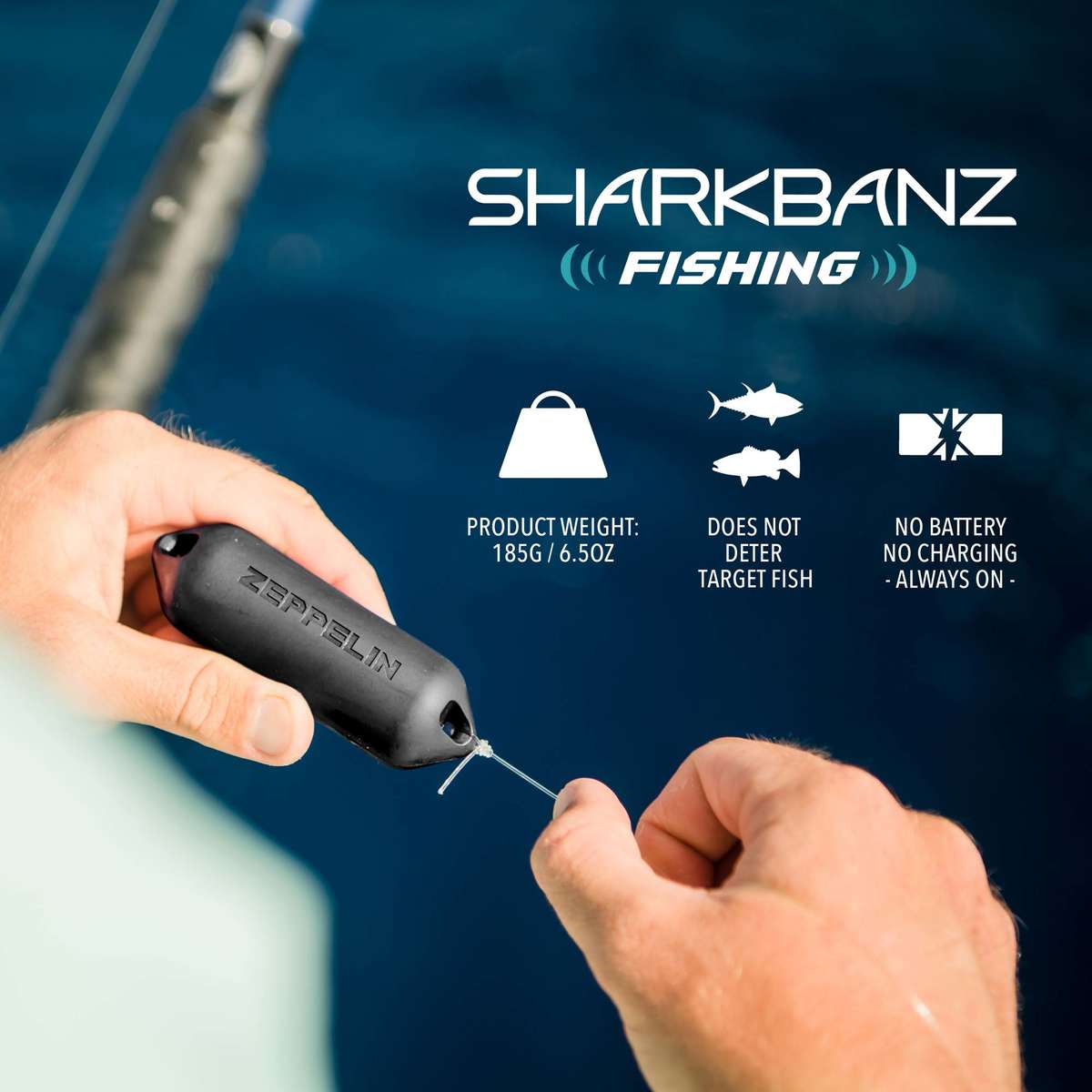 Sharkbanz Fishing is the evolution of our proven shark deterrent technology and a payback to the fishermen who share our vision for more abundant, sustainable fisheries.
Using patented magnetic technology researched and tested by marine biologists on predatory shark species, the Zeppelin is proven to reduce the number of fish lost to sharks while targeting bottom dwelling fish species. Our compact design minimizes drag, can be used to replace the sinker on your rig, and has the unique benefit of an effective shark deterrent field, whether you're fighting Bulls, Bronze Whalers, Sandbars, or any other greedy Taxman.

NO BATTERIES. NO CHARGING. JUST RIG & FISH.
Sharkbanz Fishing combines proven science with performance-driven design. At an ideal weight of 185g, the Zeppelin is perfectly suited to replace your sinker but can also be rigged for a variety of bottom fishing applications. The product can effectively deter sharks at any depth.
FOR BEST RESULTS:
Position the Zeppelin so the device will sit 45-90cm below the tail of the target fish species.
VISIT OUR RIGGING PAGE FOR MORE DETAILS:
Proven Effective for Bottom Fishing
In research trials conducted in Exmouth Australia, our fishing products exhibited an 84% reduction in hooked fish lost to sharks, compared to local daily depredation (sharked) averages. In addition, a new study from the Australian Government (DPIRD, 2021) proves the effectiveness of Sharkbanz Fishing at reducing shark depredation and enabling fishermen to land more fish. To read our initial Sharkbanz Fishing Exmouth Report (2020), a copy is available
here
.
AU Product Testing Report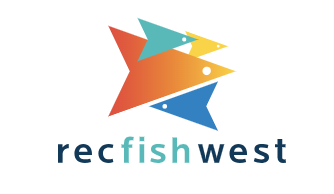 Every Fisherman Knows the Feeling...
the thrill of the hook-up, the intensity of the fight, and then … an unexpected surge of power … dead weight on the line, and scraps left on the hook. Another payment to the Taxman. For years, captains shared these stories of loss with us, requesting a solution and offering their ideas. Our Sharkbanz Fishing products are engineered to enhance your outcome and time on the water.

Everyone needs a skilled accountant to shield them from the jaws of the Taxman. Take back the joy of fishing with the Zeppelin from our Accountant Series.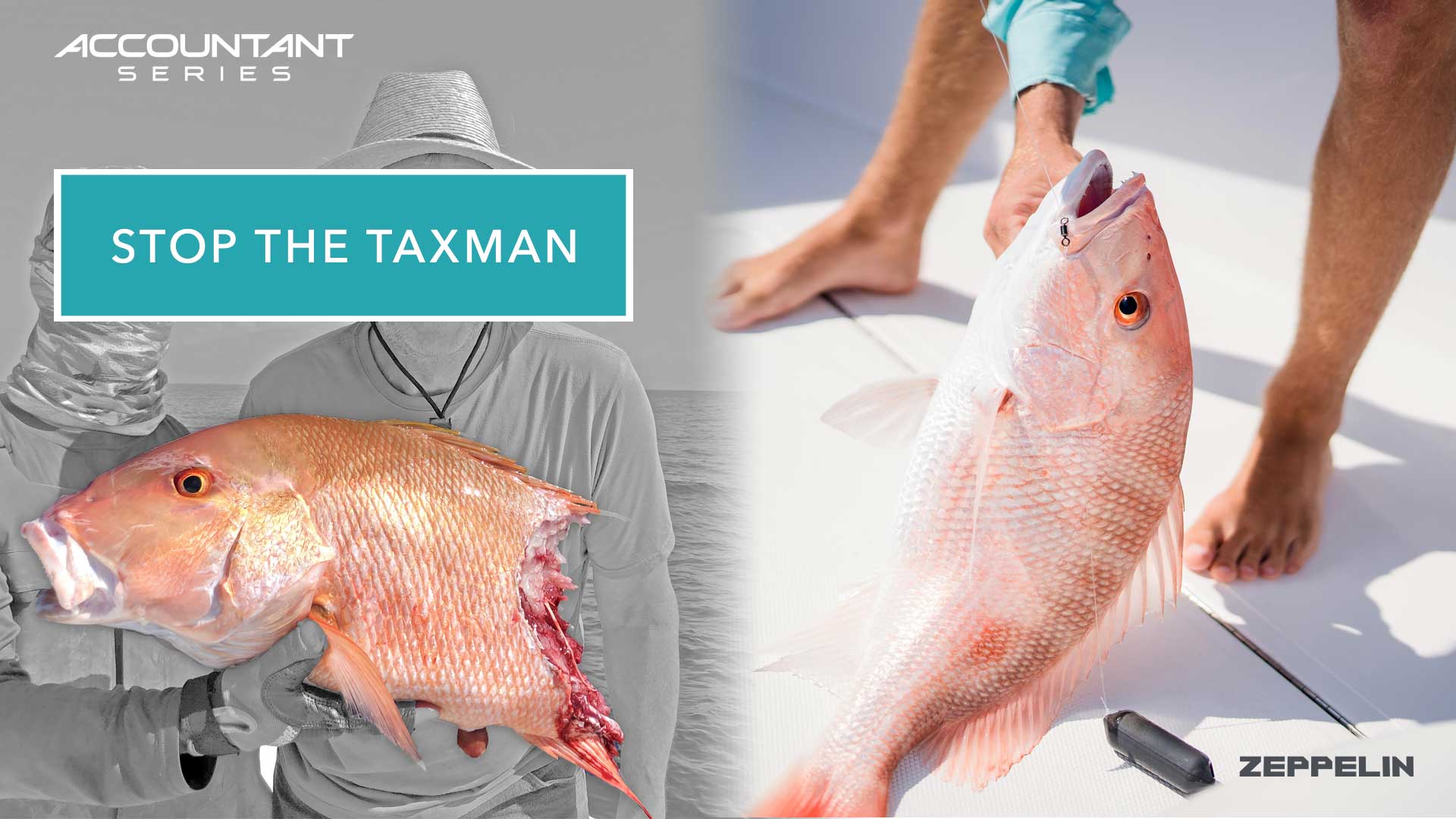 Captain Terry Maxwell
Exmouth, WA, Charter Captain
"We typically use these big heavy sinkers, but the sharks will eat them on the way down and [those sinkers] rifle. We started using the Sharkbanz Fishing products, which don't rifle, and we've noticed a far better recovery of the fish. We're definitely noticing a difference. To give an example, where I might lose 16 fish to sharks and bring home 14 fish. With [Sharkbanz], we're probably only losing 3 fish to sharks and getting our bag limits much earlier. "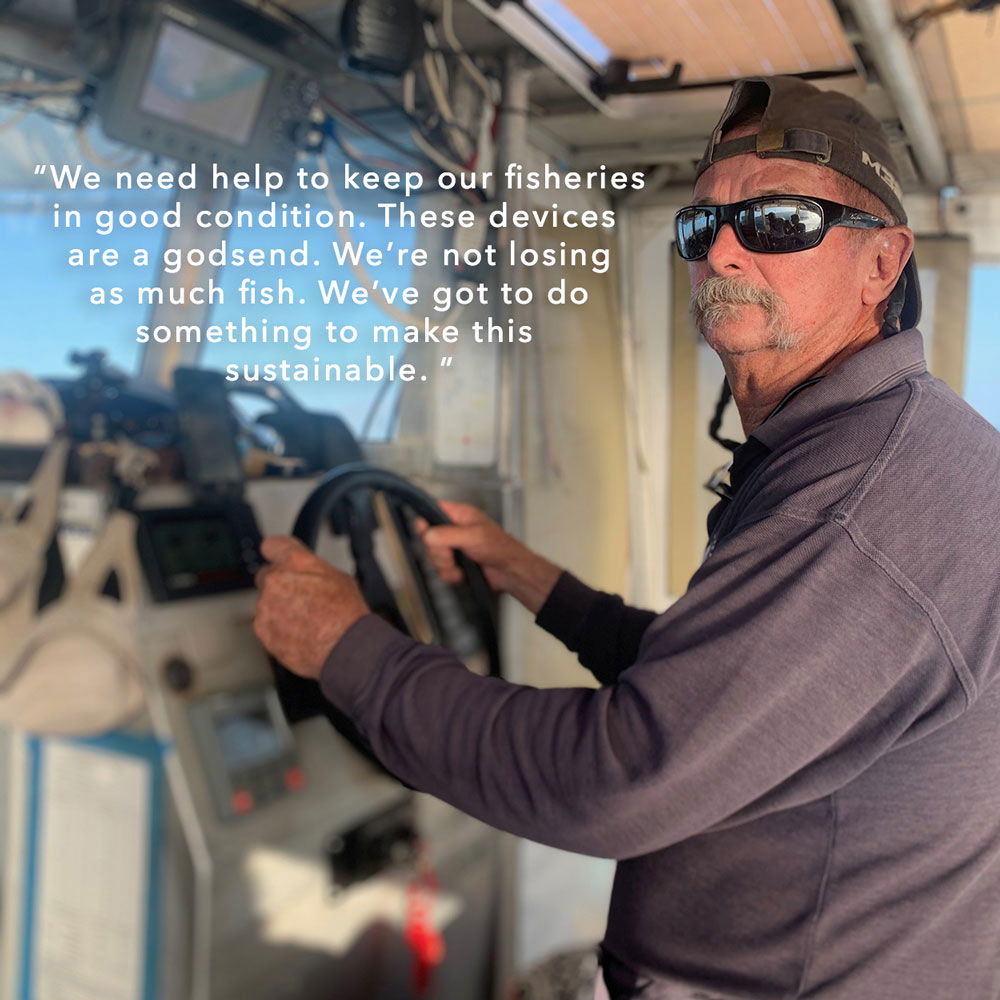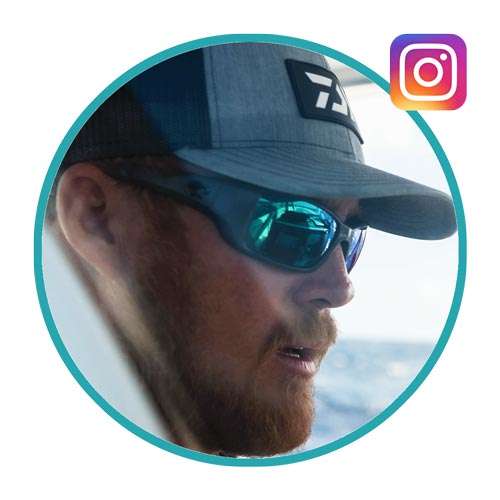 "At first I was a huge skeptic, but after a lot of testing I figured out how to implement it most effectively, and I can honestly say it works very well in most sharky conditions. Definitely a must have in your saltwater arsenal."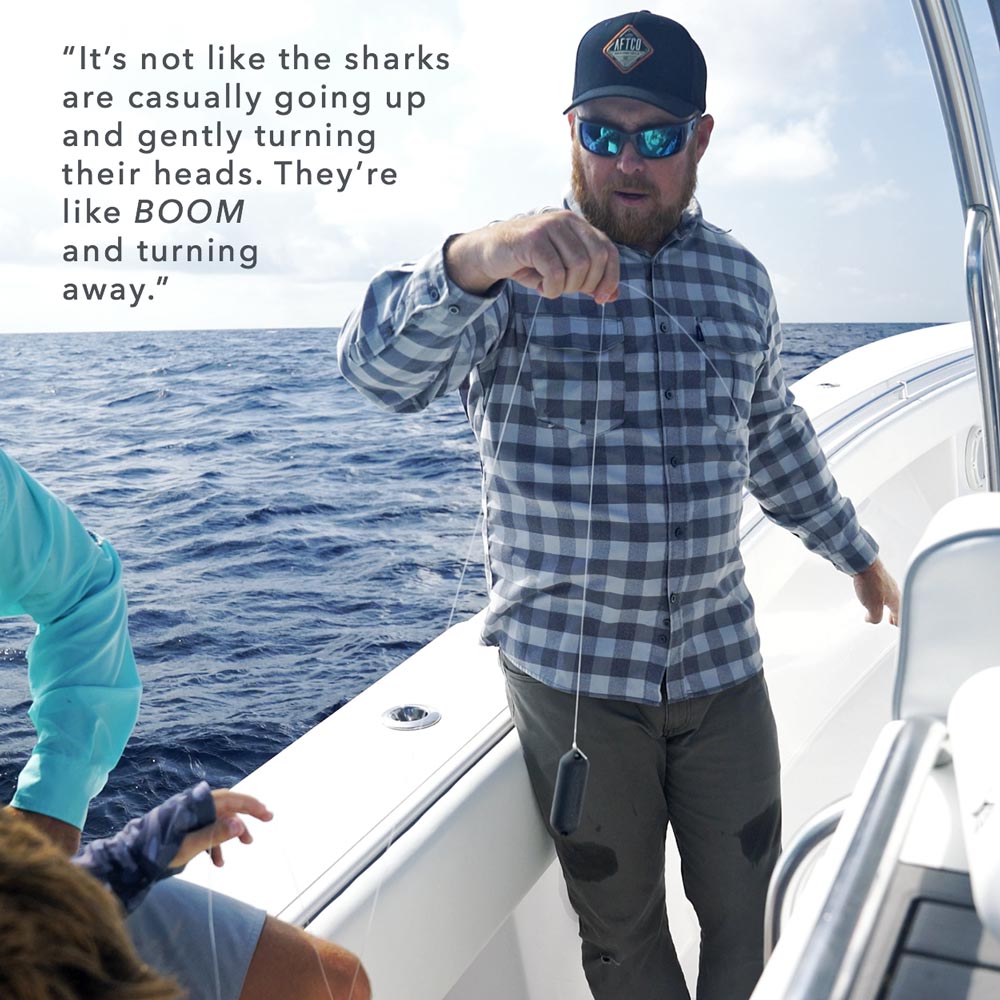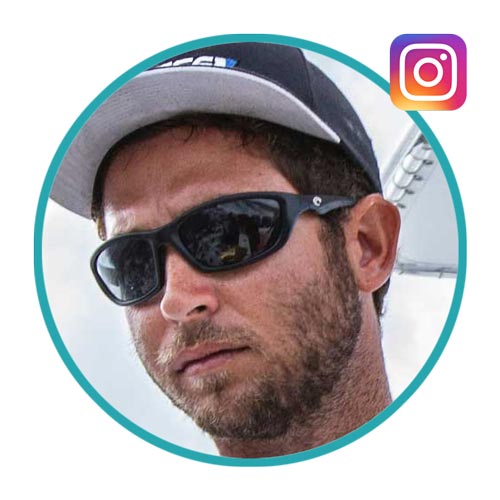 "The Zeppelin definitely helps open up some new areas and helps avoid losing trophy fish. It could be a fish or two that makes a charter, and I think with this device it helps make it possible."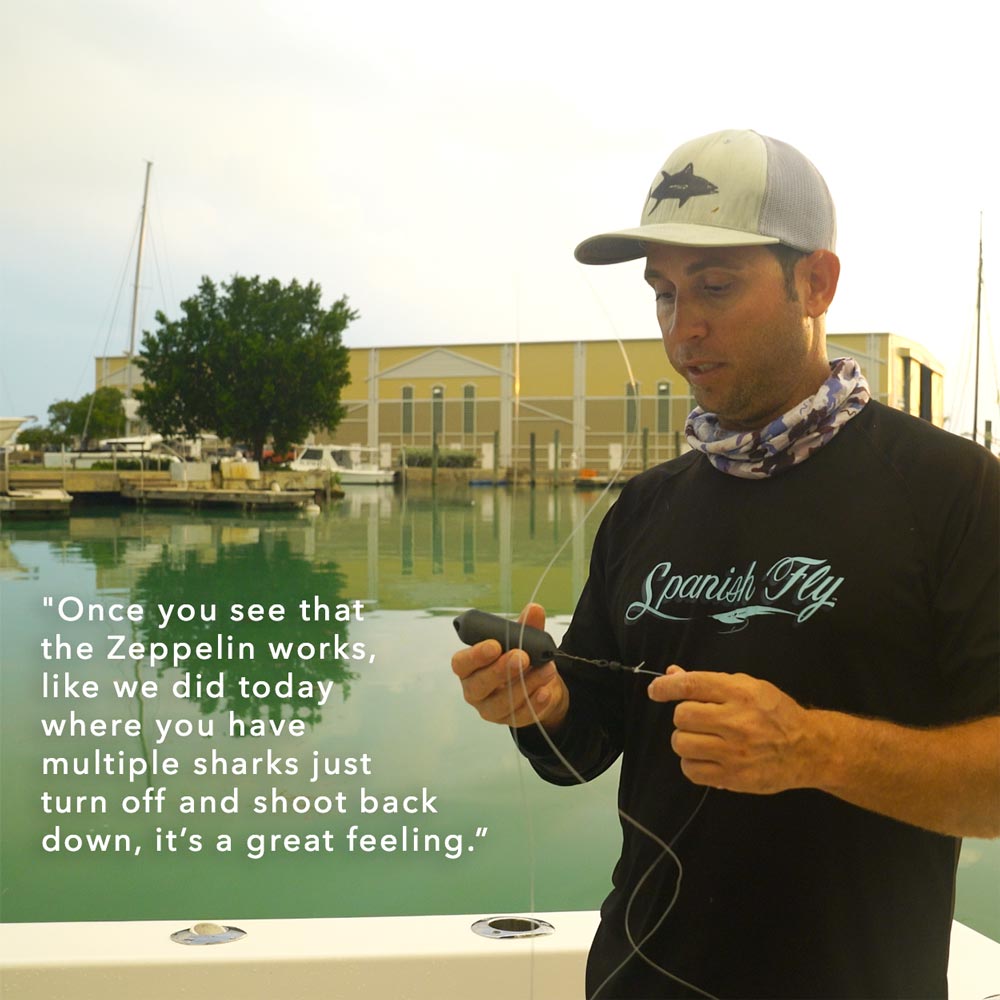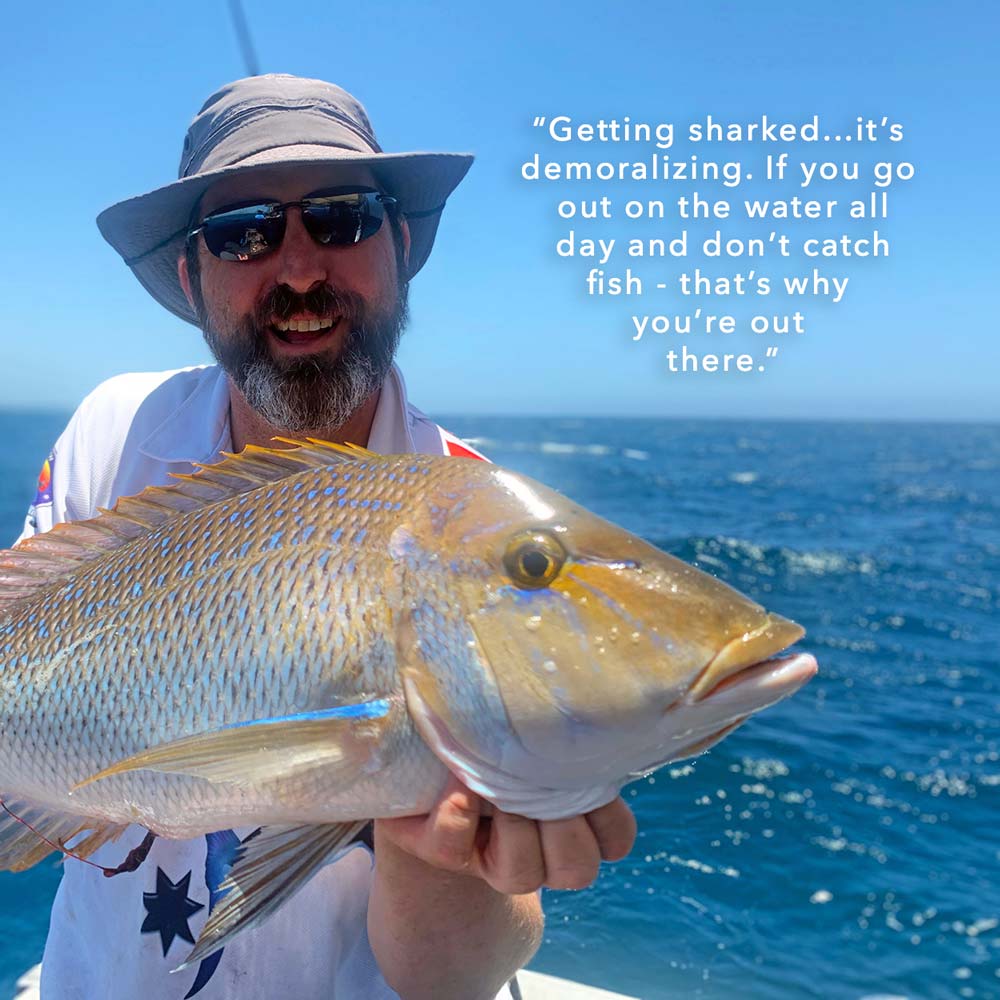 "Sharkbanz Fishing is going to help the recreational fishermen in all areas to catch more fish. We went to fishing ground that you can't fish because of the shark population to test the devices and we bagged out. Some Captains call it Shark Alley because every fish they catch gets sharked. When we arrived, we always turn the sonar and the motors off but this time we didn't. We wanted the best possible chance to bring the sharks in and catch fish in an area that's known for getting sharked. So we were fishing in Shark Alley with the devices, and we landed heaps of fish. We landed 5 really good Snappers, and the only one we lost was because I rigged the device too long, and it was too far away from the fish. To land fish in Shark Alley made it a really good day."