EFFECTIVE OCEAN SAFETY,
REVOLUTIONARY FISHING TACKLE
Around the world, our products are used by beachgoers, ocean atheletes, and marine professionals to reduce the risk, and in 2020 we launched our Sharkbanz Fishing division - offering captains the ability to finally protect their catch. We value science, results, and our customers' enjoyment of the ocean.

SHARKBANZ IS A SCIENTIFICALLY PROVEN SHARK DETERRENT TECHNOLOGY
In 2021, DPIRD (WA) released preliminary findings of their year-long research proving that Sharkbanz Fishing "enables you to land more fish".
Watch our latest university-validated research & testing study on Bull Sharks using our Sharkbanz wearable products (Left).
Watch our Sharkbanz Fishing products protect fishermen's catch in the Florida Keys and Exmouth, Australia (Right). Bottom fishing methods.

Sharkbanz is an Active Shark Deterrent. This means:
Our technology is NOT an electric shark deterrent.
Our technology DOES NOT attract sharks. *Our FAQ outlines more on this he-said / she-said myth.
Sharkbanz have been approved for official race use by the organizers of the Rottnest Channel Swim and the Port to Pub swim.
SHARKBANZ PRODUCT FEATURES:
"A MASSIVE BONUS FOR ANY SURFER"
"When you're surfing those [remote] locations, there's always that thought of sharks in the back of your head. Any tool that can help prevent the threat and give you that peace of mind when you're surfing somewhere isolated, is a massive bonus for any surfer."
- Jacob Wilcox, FCS Team Rider -- Margaret River, WA
FCS x SHARKBANZ POD
"I DON'T SURF THE PLACE WITHOUT IT"
"There are some places I have been surfing that I just won't surf without my Sharkbanz. There is a place where I always surf alone, and then there is a place I foil that has murky water and people have seen a Tiger there and it freaks me out so I have been wearing it. Firstly, I don't even notice it; really just like a leggie, but when I fall and have to swim for my board, the feeling I have at that moment is sooo good. Seriously I don't surf the place without it anymore. Thank you guys, I love it."
- Barton Lynch, 1988 World Surf Champion, Pro Surf Coach -- Sydney, NSW
Read User Stories
"THESE ARE A GODSEND"
"We typically use these big heavy sinkers, but the sharks will eat them on the way down and [those sinkers] rifle. We started using the Sharkbanz Fishing products, which don't rifle, and we've noticed a far better recovery of the fish. We're definitely noticing a difference. To give an example, where I might lose 16 fish to sharks and bring home 14 fish. With [Sharkbanz], we're probably only losing 3 fish to sharks and getting our bag limits much earlier."
- Capt. Terry Maxwell, Charter Fishing Captain -- Exmouth, WA
SHARKBANZ FISHING
PATENTED TECHNOLOGY
Using patented magnetic technology researched and tested by marine biologists on predatory shark species, Sharkbanz take advantage of sharks' unique and powerful electrical sense (electroreception) to cause a highly unpleasant sensation that turns sharks away.
Learn More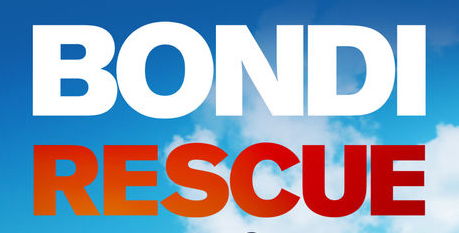 The boys in blue called-in Sharkbanz for an additional safety measure and peace-of-mind competitive booster for their Rottnest Channel Swim win.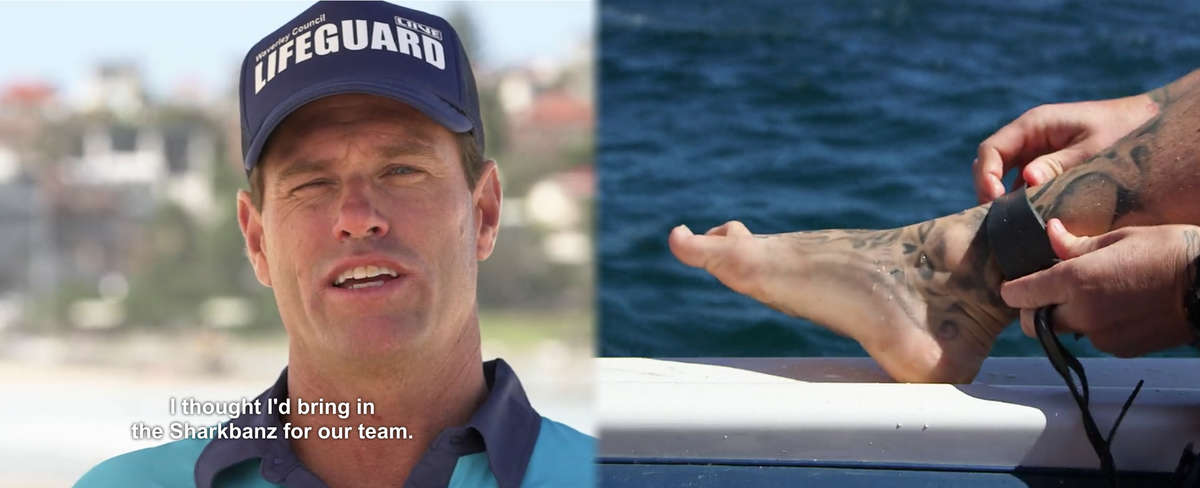 OFFICIAL SAFETY PARTNERSHIPS:
Sharkbanz was designated as the Official Safety Partner for the 2019, 2020, and 2021
BL's Blast Off
-- Australia's largest youth surfing development event, run by 1988 World Champion
Barton Lynch
. In 2020, the event switched to video submission format and is now headline sponsored by GoPro.